Discover the cheapest, simplest and easiest way to manage your hair when it's growing. Growing your hair out should be a manageable burden in your daily life. We have listed the simplest way to do this.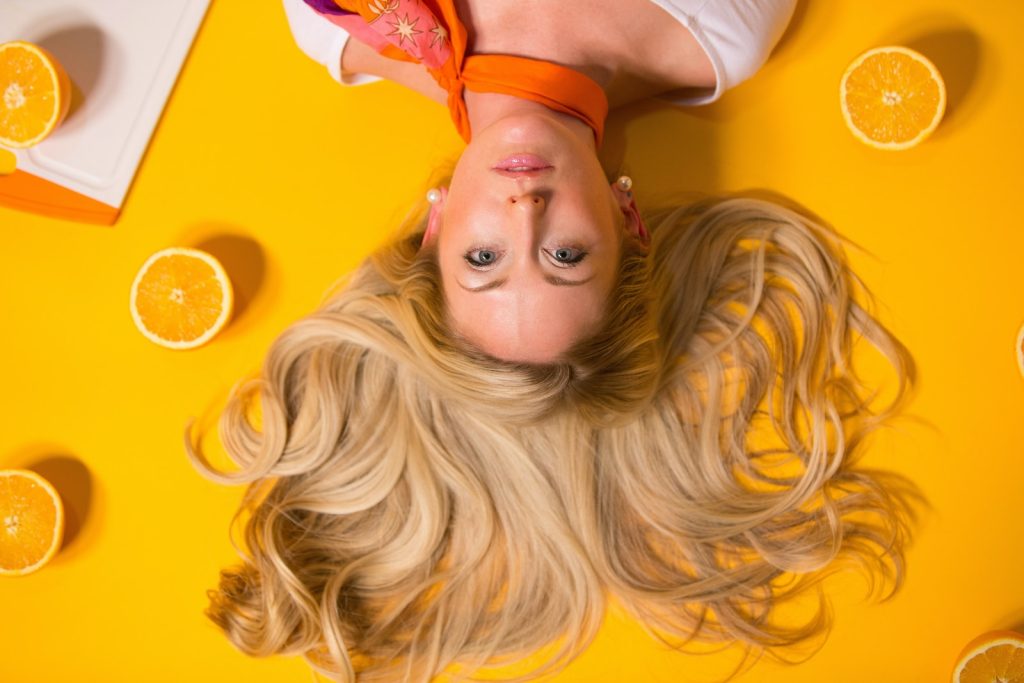 Growing Hair Out: How Difficult Can It Be?
Growing hair out is challenging, especially if you have coarse hair or hair prone to breakage. In addition, many people are afraid to grow their hair long because they might need more time or money to get it done professionally.
Unless you are a superstar, managing your hair while trying to grow it longer is relatively easy and cheap. Here are some of the tips based on our research
Growing Hair Out Ultimate Tip: Shampoo Less, Condition More
Depending on your hair type, there is no need to shampoo your hair every day. However, shampooing every day might make your scalp produce more oil to balance the dryness after shampooing. Every person is different, so try out the best shampoo day gap for you.
Hair conditioning is required more frequently if possible daily. Conditioning nourishes and strengthens the hair, as well as improves its elasticity. As a result, smooth hair is easier to manage and style.
We suggest using organic shampoo and conditioner to prevent toxic chemicals from weakening your hair. Other than that, cutting off split ends will maximize the length of the strands and brush your hair daily. The glands in your hair follicles produce oils that help lubricate your scalp. Brushing your hair helps distribute this from root to tip, making it look healthy and shiny.
Common Issue 1 – How to Fix Dry Scalp & Itchy Skin
A sign of a dry scalp is persistent itchiness, dandruff, and hair loss. This itchiness might be due to a reaction to the change in weather, unsuitable hair care products, not drinking enough water or washing your hair too much. Medical conditions like eczema or psoriasis might also contribute to this.
Here are the three most common home remedies you can try:
Coconut oil
Tea tree oil
Aloe vera
Common Issue 2 – How to Protect Against Frizzy Hair
There are several different things to do to protect against frizzy hair. Protecting your hair from the sun, using a good conditioner, and using heat-protection products are some of them.
A common practice is leaving the blow-dryer on for 10 minutes while combing your hair with a wide tooth comb.
The best home remedies for long hair brittle curls include using a leave-in conditioner, oiling your scalp and combing through the hair with a wide-tooth comb.
What Should I Eat For Healthy Hair Growth?
Based on scientific studies, food rich in vitamins B12 and D, biotin, riboflavin, iron, and other nutrients may promote hair growth. Here are some of the daily food you are probably already eating that will help in healthy hair growth
Eggs
Berries
Spinach
Nuts
Seeds
How About Hair Extensions?
Hair extensions are a cost-effective solution for modern women. More and more women are looking to enhance their natural beauty and can change their style as quickly as possible.
Hair extensions allow women to experiment with new styles, colours, etc., without having to worry about the hair falling out or getting damaged from chemicals used on hair perms, relaxers, etc.
Long hair extensions can be expensive, but some people choose to cut their own hair and use the quality human or synthetic hair they buy to create different styles. You can also use regular clips or bobby pins instead of buying pricey ones. Human hair extensions should cost at most $200 for good quality hair worth up to 100g per strand. Consider using hair extensions if you're looking for a way to grow your long hair overnight.
Conclusion: The Best Ways of Growing Your Long Hair on a Budget
The cheapest, simplest and easiest way to manage your hair when it's growing, can be summarised as follows:
1. Simple hair maintenance – regular shampoo and more conditioner
2. Consume food that could help hair growth
3. Gentle daily brush
References:
Best Foods for Hair Growth: What to Eat, Drink & Avoid – Healthline. https://www.healthline.com/nutrition/foods-for-hair-growth
Home Remedies for Dry Scalp: Easy and Helpful Tips – Healthline. https://www.healthline.com/health/home-remedies-for-dry-scalp